NUTRI-Q
Nutritional Assessment Questionare
Your health and well-being are influenced by many different things, including lifestyle, family history, emotional health, and nutrition/eating habits.
The Nutri-Q questionnaire assessment will help us get to know you and your general lifestyle and health habits.  It will identify and prioritize health concerns to determine what system(s) of the body to start with.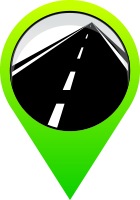 Upon completion you will receive an email containing your Symptom Burden Graph and Client Recommendations. The graph prioritizes and plots the numeric responses from your questionnaire specific to each section/body system (upper GI, Liver-Gallbladder, Small Intestine, Large Intestine etc). The recommendations will identify which vitamins, minerals are right for your body.
Now that you have your results, you can see what areas of your overall health you may want to put some time and attention to.